Enhanced Home and Community Care Services (Yau Tsim Mong/Kowloon City)
Respite Services
Day respite and residential respite service
Emergency day and residential respite service
Escort service
Transportation and escort service to attend medical appointment or therapeutic day programmes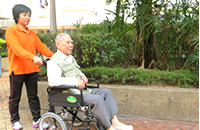 Support Services
Assist service user to install Personal Emergency Link to provide emergency service round the clock
Organize various kinds of recreational and educational activities, subscription of medical supplies/equipments, and other service referrals such as dietitian service
Design and regular review on care plan
Provide carer support service to alleviate their pressure
Provide simple repair service on rehabilitation equipments
Equipped with Carer Resource Centre to provide relevant information for clients and carers
Medical services
Arrangement of medical services
Dental check up
Nursing services
General nursing care: Blood pressure, temperature, weight, blood sugar and SpO2 (Saturated of Peripheral Oxygen) measurement and monitoring
Special nursing care: Incontinence care, respiratory care & diabetic care, etc.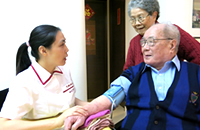 Personal and home care services
Personal care: Feeding, bathing, hair cutting, nail cutting, etc.
Home care: laundry, meal delivery, commodities purchasing, household cleaning
Rehabilitative services
Physiotherapy : restorative and maintenance rehabilitation exercises
Occupational therapy : environmental risk assessment and home modifications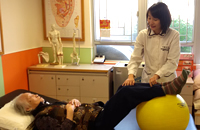 Counselling service
Render counselling service to clients and carers to solve their psychosocial problems.
Therapeutic and recreational programmes
Organize various therapeutic groups (reminiscence group, music group, etc.) and recreational activities for clients to meet their individual needs.