Hua Fen Day Care Centre for the Elders
Day respite service and extended hour service
In order to support carers to continue to take up their duties, short-term or temporary day care are provided; and flexible service hours allow carer can rest in times of need.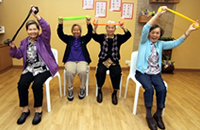 Personal and Nursing care services
To provide professional nursing care, such as medication administration, injection, wound dressing, health assessment, health counseling and health talk; as well as provide personal care activities, such as feeding, toileting, bathing, nail-cutting and escorting.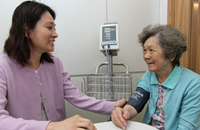 Physiotherapist and occupational therapist conduct professional assessment to frail elders and design individual and group training programmes, to improve their mobility and self-care ability.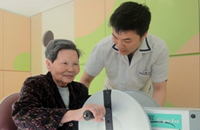 Chinese Medicine Services
To provide Chinese medicine health management services, such as acupuncture and naprapathy.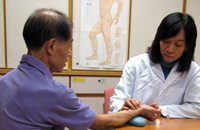 To offer various types of therapeutic activities, such as music and painting groups, gardening activites, game sessions with therapeutic function.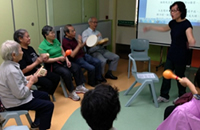 Dementia Training Services
To provide a large variety of training groups for demented elders, including cognitive and memory training, social skills training, reminiscence activities, orientation programme, self-care training, etc.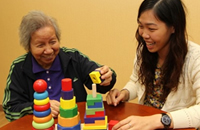 "Physical and Mental Activated Therapy"
To introduce the 'Physical and Mental Activated Therapy' from Japan; by adopting the designated training protocol and special traing tools, elders' cognitive functions, mobility and social skills are enhanced.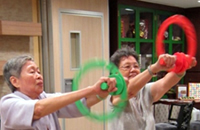 To offer different support services, including counseling, support groups, caring skills training programmes, social service referral, etc., to reduce their caring burden.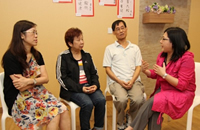 Social and recreational activities
To organize social and recreational activities, such as interest groups, birthday parties, festive celebrations, outings and visits, regularly to promote inter-personal relationship and enhance social life of members.