Circle of Care Community Support Centre for the Elderly
By providing Early Detection Service, Post-diagnosis Home-based Care Package, and Dementia Specific Day Care Training Service, the Project aims at providing one-stop-full-spectrum services to demented elders and their care-givers.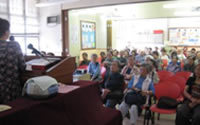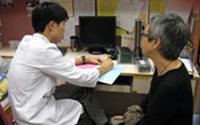 Through social education and outreach cognitive assessments, elders with early symptoms of dementia will be arranged to attend our Memory Clinic, in which formal diagnosis, including clinical assessments by geriatric doctors, blood tests and CT scan will be conducted.
To provide timely services, the "Post-Diagnosis Home–Based Care Package" will be rendered to families with newly diagnosed elders. By equipping family caregivers with adequate knowledge and support, demented elders will be facilitated to live at their own home at the onset of the illness.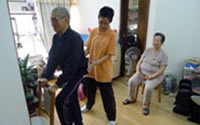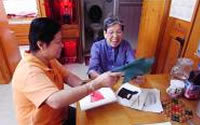 Upon receiving the home-based services, elders will be rendered with day care services in our Dementia Specific Day Training Centre , in which a newly developed "Physical and Mental Activated Therapy" will be adopted for enhancing elders' physical and mental functioning as a whole.